Integrated healthcare and care exhibition at World Expo
During the Health and Wellness week at World Expo at the end of January to the beginning of February 2022, iHAC participated in events connected to the Swedish pavilion as well as the Finnish pavilion. The message delivered was that the future healthcare and care will be integrated; a seamless provision of healthcare and social care services, where the citizens will be empowered and can design their own healthcare and care path.
To a large extent, the starting point in iHAC's communication was the 11 visualizations made by design students at Umeå Institute of Design and Aalto University. The concepts show how the future healthcare and care can look like in sparsely populated areas. Weight and credibility to the message was given by a backdrop of VOPD results made by Nordic rebels and an introduction to VOPD and iHAC by the Secretary General of Nordic Council of Ministers, Paula Lehtomäki.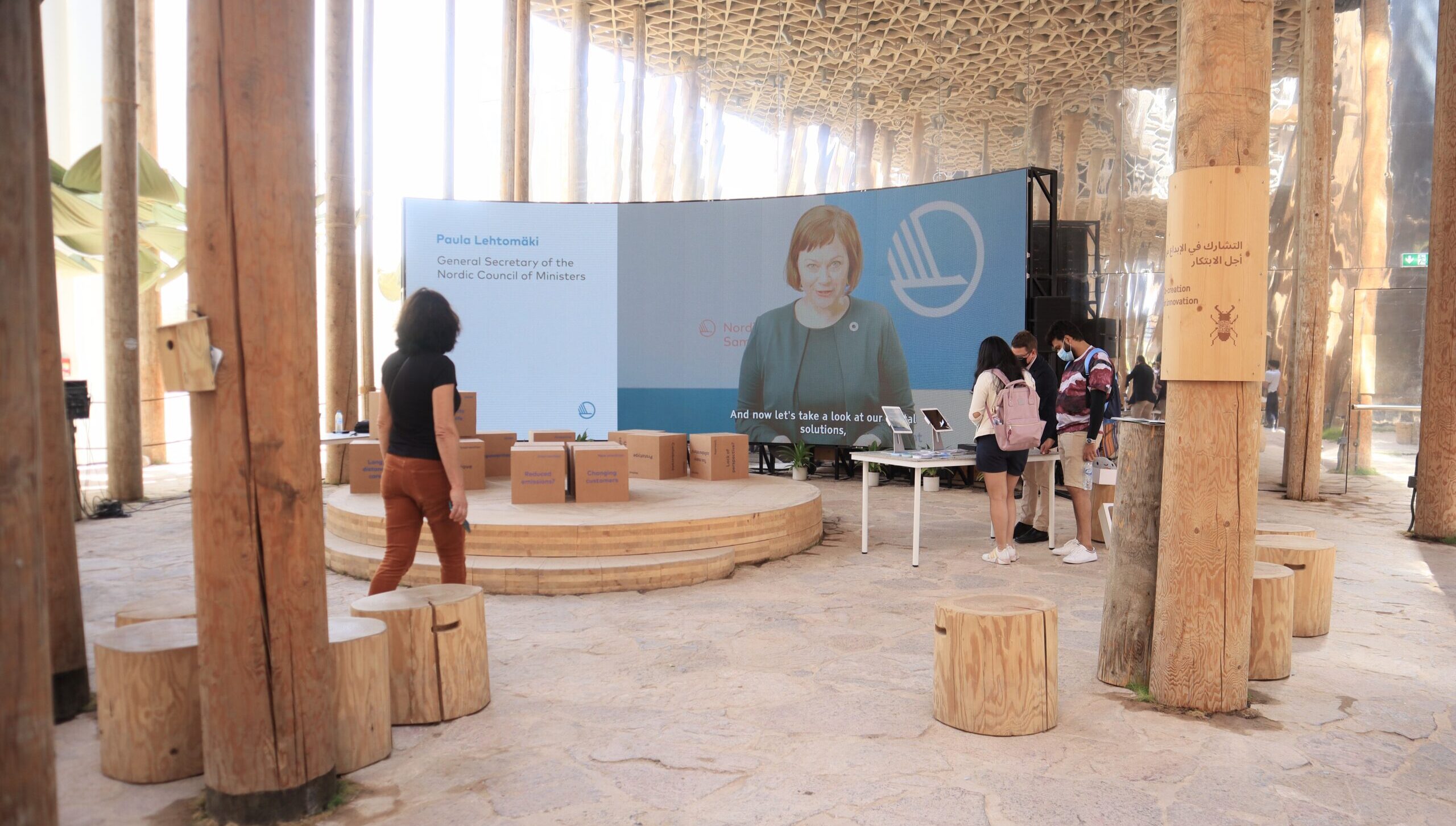 VIP Day of the Health Cluster in the Finnish Pavilion
iHAC was invited to participate in the Finnish pavilion on the 28th of January at their VIP-day for their health clusters. During the day iHAC showcased all 11 cases made by the design students. Films were also shown on a large screen.
Redefining Health and Care – Unique Opportunities Beyond the Pandemic
iHAC was asked by Swecare to participate in their program during health and wellness week in the Swedish pavilion on 1st and 2nd of February. In connection with the event in the Swedish pavilion's VIP part, iHAC participated in a session that combined a panel debate and submissions from various actors around the world. iHAC was represented on the panel by project leader Niclas Forsling at Glesbygdsmedicinskt Centrum, Region Västerbotten.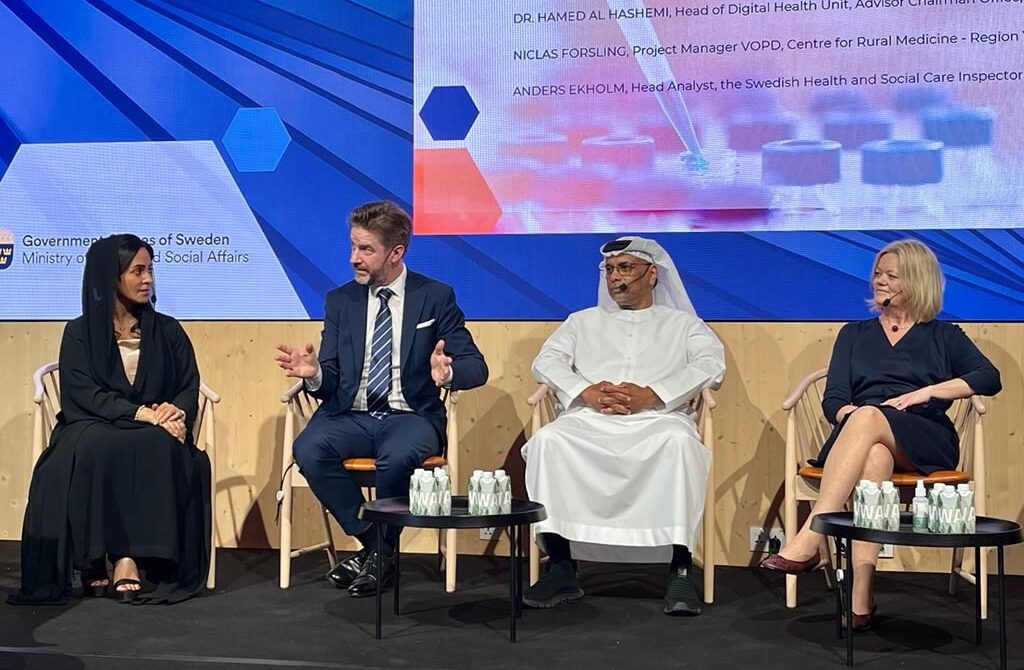 Exhibition on the co-creation stage in the Swedish pavilion
The iHAC exhibition was held at the co-creation stage in the Swedish pavilion on the 1st of February and 2nd of February. The exhibition attracted a great deal of attention among the visitors who passed through the Swedish pavilion. In addition to the films and the 11 cases from the design students, visitors could come to the stage and interact with big building blocks to design their own future healthcare and care model.
To conclude
iHAC are happy about the attention created by our participation and World Expo. The future of healthcare and care will be in an integrated model, and citizens will be empowered and in power!